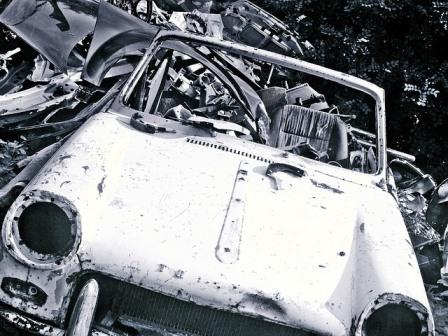 Buy Junk Cars Miami
Buy Junk Cars Miami – Selling your junk car is a brilliant way of freeing up some space from your garage or parking lot and making extra cash in the process. Owners are however often faced with the challenge of finding a buyer who pays top dollar for their worn-out vehicle. Operating locally in the Doral area, Doral Towing offers you the perfect solution to getting rid of your junk car and receiving a good cash deal for it. We are a towing company that provides free junk car removal services and buys broken vehicles from owners.
Buy Junk Cars Miami – Completely satisfying the needs of the client is one of our primary objectives here at Doral Towing. In order to achieve this, we have centered our junk car removal services on the interest of the client. Having a piece of junk car lying idle in your parking space or garage can be pretty inconveniencing. To save you the inconvenience, we provide swift removal services. As soon as you call for our services, we swiftly send over a team of experts to pick up the vehicle. If you are looking to make money for it, we also pay you cash rather fast.
Buy Junk Cars Miami – Variety is among the aspects of our operations that makes us stand out from similar companies. We aim providing junk car removal and selling for owners of a wide variety of vehicles. Our services therefore cover all vehicle models and makes. Whether you are the owner of a truck, SUV or sedan, you can rest assured that we have the perfect removal for you.
Doral Towing is keen on delivering fast junk car removal services marked with precision and flawless efficiency. Besides our great team that is knowledgeable and experienced in the trade, we also have a full fleet of junk car removal facilities. Whenever we come for a removal, we arrive ready and fully equipped for the job. This ensures that the vehicle is out of your hair within a considerably short period of time.
For efficiency and convenience on the side of the client, we have created a system that streamlines the process of junk car removal and purchase. The removal process begins with our team assessing the value of the vehicle and determining the approximate cost. Some of the factors that we consider during the value estimation is the condition of the vehicle, its age and whether or not it can be repaired. We then deduct the cost of our services from the estimated value of the vehicle and pay you cash for the remaining amount.
WE BUY JUNK CARS MIAMI
A piece of junk car parked in your parking lot or garage consumes a lot of unnecessary space that could otherwise be utilized as an ideal storage space for either another vehicle or other useful items. Quite a number of car owners find it rather tricky getting rid of their old vehicles after they have outlived their usefulness. Besides the hassle of getting a proper disposal ground for the vehicle, you will also have to find effective towing services to get it out of your garage or parking lot to the disposal ground. This is exactly the problem that we provide the ultimate solution to here at Doral Towing. We are a reliable and experienced towing company that provides exceptional junk car removal services.
Did you know that the junk car idly sitting in your garage could actually earn you some extra cash? Well, that's precisely what Doral Towing offers you. We buy junk cars and pay some pretty good money for them. If you are looking for someone to purchase your worn-out vehicle for a good amount of money, Doral Towing is certainly the company to turn to. We offer some of the best deals you can find in the Doral region for your junk car.
Besides purchasing old cars, we also provide quick junk car removals. Our free towing services will help get rid of the old vehicle occupying extra space in your garage.
Doral Towing endeavors to make disposal of old vehicles as simple and convenient as possible for car owners. It is for this that we have diversified the range of vehicles we deal in. We buy and offer removals for quite a diverse range of vehicle models and makes. We also handle both foreign and domestic vehicles.
When dealing with us, you need not worry about the state of your car. Whether it is in a good running condition or totally wrecked, you can always rest assured that we will give you an amazing deal. Our primary objective is helping you get rid of the junk vehicle problem.
Finding a buyer that pays good money for a piece of junk car is a rather daunting task. It is equally challenging to sell a used vehicle as most potential buyers are skeptical about the functionality and durability of such vehicles. Besides having to convince potential buyers about the condition of the vehicle, you may also have to accept low payment for it. We are however here to assist you through these challenges. Turning your old vehicle into cash has never been as easy as it is with Doral Towing. Offering top dollar for both running and wrecked vehicles, Doral Towing will help you convert your used vehicle into cash really fast. Whether it is a car, truck, van or SUV, we will buy and do the towing ourselves.
Our team of experienced and knowledgeable will handle the paper work swiftly to ensure that you have your cash and the junk car out of your hair in no time.