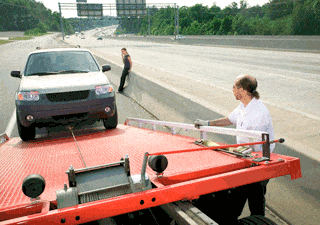 Emergency Roadside Assistance
Emergency Roadside Assistance – Are you experiencing an emergency with your vehicle? Has your vehicle rolled over and you need help to unroll it? Doral Towing Emergency Roadside Help Service offers Winch Out and Recovery services to extricate a stranded car without damaging it. Our trained experts are equipped with professional-grade equipment to get your vehicle safely out of a tight spot, no matter the season or situation.
We provide fast and efficient service compared to our competitors. Our goal is to provide the very best service to our clients while giving you the most affordable prices in the area. We have good local knowledge and practically know all the roads and areas in the vicinity. Our service team can reach your location in the shortest time possible. In emergency situations, we know time is the essence, thus we complete the tasks as quickly as possible.