DORAL TOWING SERVICE
– Affordable Towing Service In Doral.
– Fast Response Under 30 Min In Most Cases.
– Flatbed Towing And Dolly Towing.
– Family Owned Towing Company In Doral.
– Available 24 Hours A Day.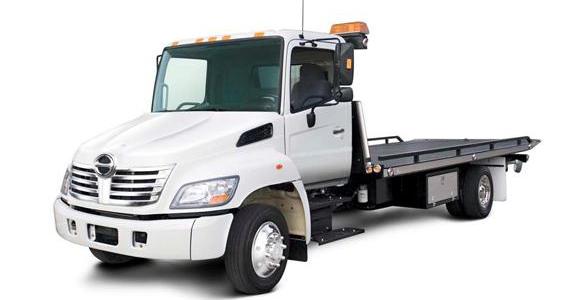 What We do
Doral Towing offers fast and dependable towing 24/7 towing services to fulfill your every towing requirement.
DORAL tOWING – WHY CHOOSE
Doral Towing – For outstanding and affordable towing services in the Doral area, Doral Towing is certainly the company to turn to. We are a family-owned company that prides itself in the delivery of exceptional towing services at considerably affordable rates. Transparency, commitment to excellence, and guaranteeing value for money are among the core principles that define our operations here at Doral Towing. We are your true listening, caring partner at your time of need and provide you with the ultimate towing solutions for your situation.
Integrity
Service
Value
Fast Service
24 Hours
High Quality
Doral Towing Company
Exceptional Customer Service
Doral Towing guarantees its clients the safety and security of their assets while under our care. We handle every element of the towing process meticulously to ensure that the vehicle is delivered to the required destination in perfect condition. Towing services are available for a diverse variety of vehicles that range from four-wheel SUVs to minivans through to luxury sedans. Our round-the-clock towing services are available throughout the Doral area and are designed to suit your every towing need.
Get in Touch
Doral Towing offers fast and dependable towing 24/7 towing services to fulfill your every towing requirement. Call us today on (phone number) for a quote of the services you require.
Areas Served
Serving the entire Doral Area, Dural Towing is available for all your towing needs regardless of your location within the city.
Round the Clock Services
There is no telling when an emergency might arise, a fact that we totally understand here at Doral Towing. It is for this that we provide 24/7 towing services to ensure that you are covered any day, any time. Whether you are in need of urgent roadside assistance or vehicle towing services, you can always rest assured the Doral Towing has got your back. Get in touch with us at any time to help you through your emergency.
Doral Towing Service
Operating in the Doral Area, Our Towing company is a family-owned company that is committed to the delivery of smooth and efficient vehicle towing services. With the best quality workmanship, we guarantee top-notch customer services tailored to meet the unique needs of the clients. We treat vehicles with care to ensure their safety regardless of the brand or model.
Providing Comprehensive Services
For anyone that owns a vehicle or drives one, the services of a professional towing company are bound to be necessary at some point in time. Vehicle breakdowns or accidents may be rare, but chances of encountering them actually exist. Vehicle failure can happen at just about any time and can be brought about by any of several reasons. A poorly managed car for instance is highly likely to break down especially if it is old and or subjected to unideal treatment. Weather elements such as precipitation and extreme temperatures have also been observed to affect certain vehicle types and may lead to malfunctions. Bearing these in mind, it is only prudent to have a towing service provider ready to help you out whenever you are stuck in one of the mentioned unfortunate incidences. Operating locally in Doral City, We are only a phone call away. We are a fully equipped company that provides complete towing services for both small and large vehicles. Whenever your vehicle gets stuck on a ditch or is rendered immobile for some reason, Doral Towing is more than happy to provide the required assistance. We are a skilled towing company that provides brilliant towing services regardless of the weather, condition of the road, or visibility. As soon as we receive your call, we dispatch a team of fully equipped towing experts to your location to help you out of the situation. Our emergency
team
is also well-trained and equipped to keep you safe and comfortable throughout the entire process.
Doral Towing Services
Coming to the Aid of Stranded Drivers
Doral Towing offers a range of services aimed at providing fast and efficient solutions to stranded drivers. Whether you are out of fuel or stuck with a car that won't start because of a dead battery, you can always be assured of the fact that we have the ideal solution for your situation. We not only provide
fuel
delivery services but also offer jumpstart services for dead batteries. We try all the possible solutions before opting for a tow to cut costs and boost convenience. For a vehicle that needs repair, we tow the vehicle to your garage of choice while helping you get to your destination.
Trailer Towing
Towing endeavors to deliver your vehicle to the intended destination in perfect condition. It is for this that we avoid the use of unsafe methods such as chains and hoists as they cause damages to the vehicle. We instead use flatbed or low-boy trailer towing in every towing task we handle. The trailers are low which in turn makes it easy to use ramps and a winch to load your vehicle on. With our services, therefore, you can expect your vehicle to get to its destination in perfect shape.
Services for Property Owners
As a property owner or business, having an encounter with vehicle owners that illegally park in your parking space is pretty common. The inconvenience can be avoided by acquiring our towing services. Doral towing is legally licensed to tow away illegally parked vehicles. Our 24/7 towing services are available to help you eliminate the problem with the least hassle. We handle the paperwork and document the entire incident.
Periodic Patrols
Our company also provides patrol services to property owners. When a property owner hires our patrol services, we send over an expert to do regular checks for vehicles parked in violation of the property's rules. If detected, the incident is radioed in after which a tow truck is dispatched with a team to tow away the vehicle.