Nationwide roadside assistance – For a family going on a cross-country road trip, the car should be in top shape. There has to be sufficient fuel in the disposal. Likewise, you cannot afford to leave anything to chance. You need to carry a toolbox and a spare tire too. However, not all the trips are planned so well. For your day-to-day requirements or driving across the states or cities, also, you need to take care of the vehicle. Keep a list of the top companies ready that offer nationwide roadside assistance.
Here we list out the top service providers offering the roadside assistance service:
AAA (American Automobile Association)
The organization sells insurance and even has a host of motor companies under one roof. They provide nationwide roadside assistance and at the right prices too. From emergency fuel delivery to towing to essential lockout rescue services, they do it all.
Better World Club
The company offers bicycle and roadside assistance along with green auto insurance. The firm is often seen as a competitor of AAA. It has customers across the USA. The firm also offers special fleet assistance on the go. However, the company urges the customers to get their membership to avail of the service.
Blink Roadside Assistance
The firm finds a position among the top three service providers of nationwide roadside assistance. It does not require users to get any membership, and there are no hidden fees.
Ann Arbor Roadside Assistance
The company offers towing and 24-hours emergency services. It specializes in the recovery of vehicles and everything like long-distance towing and car tire replacement. The firm provides flatbed towing and collision assistance.
Urgent.ly
Offering services across the US and Puerto Rico, the firm has become a name to reckon with when someone needs towing and other roadside services. The firm offers these with over 80,000 service vehicles in their fleet.
Autovantage
The firm offers nationwide roadside assistance across the USA for over 25 years. Among the services, it provides repair and roadside recovery services. From nationwide towing to auto insurance and lockout rescue, you can get all these services from here.
BP Motor Club
The users need to become a member of this company to avail auto insurance and get 24-hour roadside assistance. The firm offers towing and winching services, to name a few across all the states.
OnStar Roadside Assistance
OnStar Roadside assistance means you need not worry about getting a flat tire in the middle of nowhere. Just using the company's mobile app from your vehicle will be enough to avail of the service. They also offer crisis assistance and emergency services.
Paragon Motor Club
With over 25 years of experience, the firm has a fame for its 24-hour emergency roadside assistance. There are elaborate membership plans for the users to avail of before getting any.
Nationwide
They offer two types of roadside assistance plans and are available for the 24-hour emergency towing services too. They offer gas delivery, jump-start, flat tire replacement, and winching.
Factors to Consider Before Getting Roadside Assistance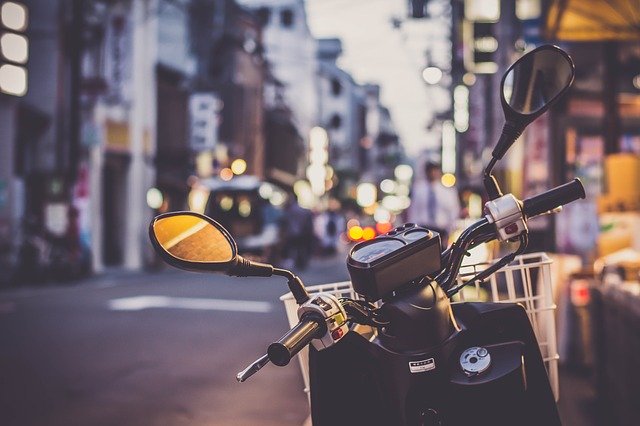 We are never prepared to face emergencies. We may not expect any problem at all on our way. But that is when the cars or vehicles we are driving might fall into a problem. Driving in the city or close neighborhoods is one thing, and traveling across the country is entirely a different issue. Thus, remember a few pointers before you avail nationwide roadside assistance in the USA.
Know the Plans and Schemes Well in Advance: Take time out to check any annual plans, basic plans, premium plans, or the one-time plans. All these have their benefits and help serve more than one purpose. The yearly plans can be for as many vehicles as you want in your family, and the basic plan is usually for a single vehicle for its one ride. The premium plans include insurance and a whole lot of replacement services to your personal and commercial vehicle too.
Areas or Cities and States Covered: Look out for the cities and states covered. Many companies might not include individual states or specific regions of the states. If you are stranded at the place where they do not offer any lockout rescue or flatbed towing service, you are doomed! Hire the company only after confirming this aspect.
24-Emergency Services: Today, all major firms offer these 24-hours emergency roadside assistance services. Whether you find a problem in the engine and require jump start, or if the vehicle has skidded and fallen down a ditch, time is never a factor. It can happen at any time of the day, and you will need nationwide roadside assistance at that time. You may even require a tire replacement in the middle of an Interstate at midnight. The company should be able to send you help wherever you are!
Fees They Charge: Many reputed firms do not have any hidden fees, and they charge in case of a replacement or a basic price. Look out for such firms only. Find out how their membership plans work and what they cover. Check for discounts and fees on vehicles with more than one driver. Such fees should be very transparent to prevent you from getting rude shocks.
Type of Tow Trucks Available: If the firm is famous, you need not worry about the kind of tow truck they use for nationwide roadside assistance. They should ideally have all types of tow trucks from flatbeds to covered container-styled trucks available.
Locksmith Service: Check out what type of locksmith service the company offers. If the firm offers to replace a car primary key or ignition key replacement, then confirm that. It makes sense to know of that before the inevitable finally happens and you are in doldrums in the middle of the night.
With so many top branded firms offering nationwide roadside assistance, do not worry about getting stranded ever. Ensure proper research before hiring any or putting them on your speed dial list.